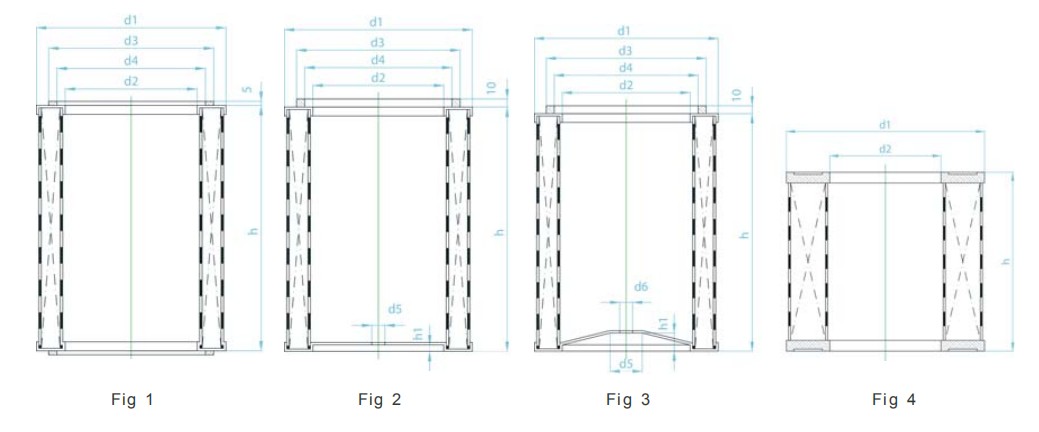 Part No.

 

Folw Rate

m3/min

 

 

Fig

 

Dimensions  (mm)

 

Replaced Models

d 1

d 2

d 3

d 4

d 5

d 6

h

h 1

3211232400

25

1

323

212

300

260

/

/

400

/

1058A-110

3211227120

6

1

270

165

220

180

/

/

120

/

99273906

3211123300

10

2

230

153

202

182

/

11

300

11

71131-66010

3211135430

42

2

350

240

305

285

/

13.5

430

11

71182-66010

3211128455

35

2

282

165

230

210

/

16

455

10

C11158/1054

3211116228

6

3

164

87

118

98

/

24

228

12

4520154244W

3211130460

28

3

300

190

240

220

40

10.5

460

13

92035948

3211135345

18

3

350

240

300

280

80

14

345

32

1030097900

3211438178

/

4

380

203

/

/

/

/

178

/

39903281

3211427251

/

4

278

156

/

/

/

/

251

/

42855403

3211435104

4. 5

4

250

298

/

/

/

/

104

/

52438

3211438362

40

4

380

206

/

/

/

/

362

/

39903265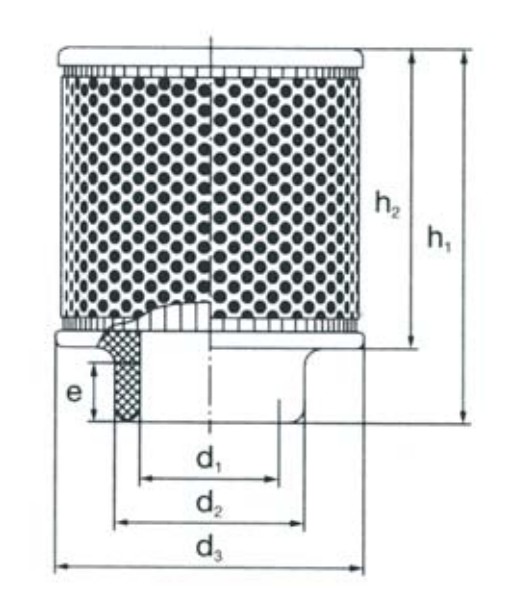 PartNo.

Dimensions (mm)

Replaced Models

d1
d3
h2

3211313125

76
130
125

39588470

3211313250

76
130

250

39588777

3211315342

99
159

342

1613740700

3211319370

117

194
370

1613740800

3211321283

79.5

216

283

42855411

3211322370

126

220
370

1613800400

3211324323

152

246

325

1613950100
Apureda NanoHPF air filter paper materials are imported HV 132U nanometer filter material which is processed by our particular processing.
NanoHPF 132U nanometer filter material is developed by apureda and HV combination, which is made of type "W" materials produced by high
polymer with embodied technique.
The NanoHPF filter materials can meet the demand of tensile strength, tearing strength, burst strength, precision and part of weather ability, and
also be better than normal nanometer meltblown membranes. This NanoHPF air filter can be restored with back flushing, and the service life is up
to 3000-5000 hours.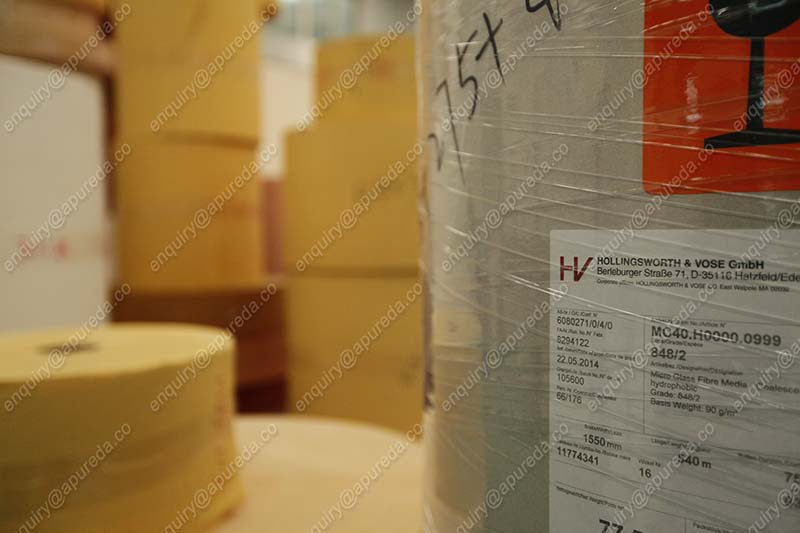 NanoHPF air filter, service life is up to 3000-5000 hours
NanoHPF air filter nano media is developed by apureda and HV together. Its unique media applied high polymer embedding technology. Precision
of the media is higher than other melt-spray membrane media. Dust can be cleared by reversed blowing which maximum utilizing nano features to
extend service life.
Imported filter media, stable performance
Imported HV air filter media has the feature of smooth surface, low quantitation, fine fibre, superfine fibre, small aperture etc. Smaller and denser
filter media aperture means much more overlapped layer; higher efficiency, more stable performance, more dust collected, and longer service life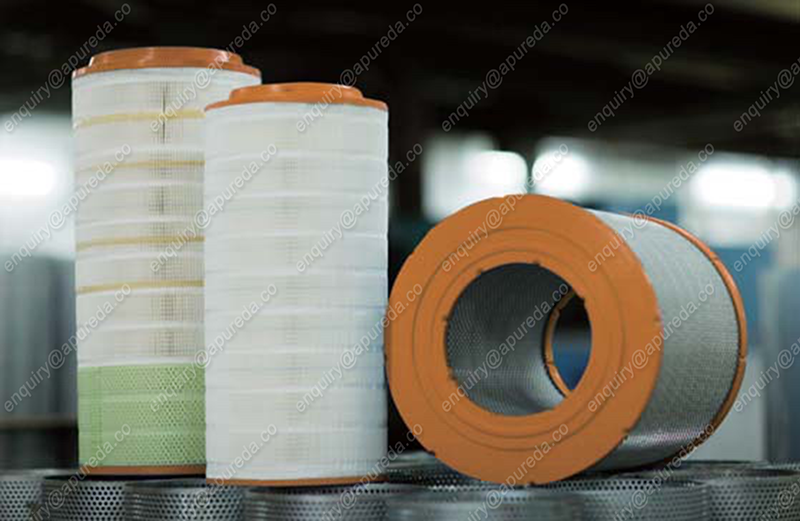 Parameters:
Initial Differential Pressure: ≤0.2kpa
Filtration efficiency:
≥0.1um particles, ≥87%
≥0.5um particles, ≥99.5%
Service life: 3000-5000 hours (Standard working condition)
Quantity: 126g/㎡/chemical fiber content